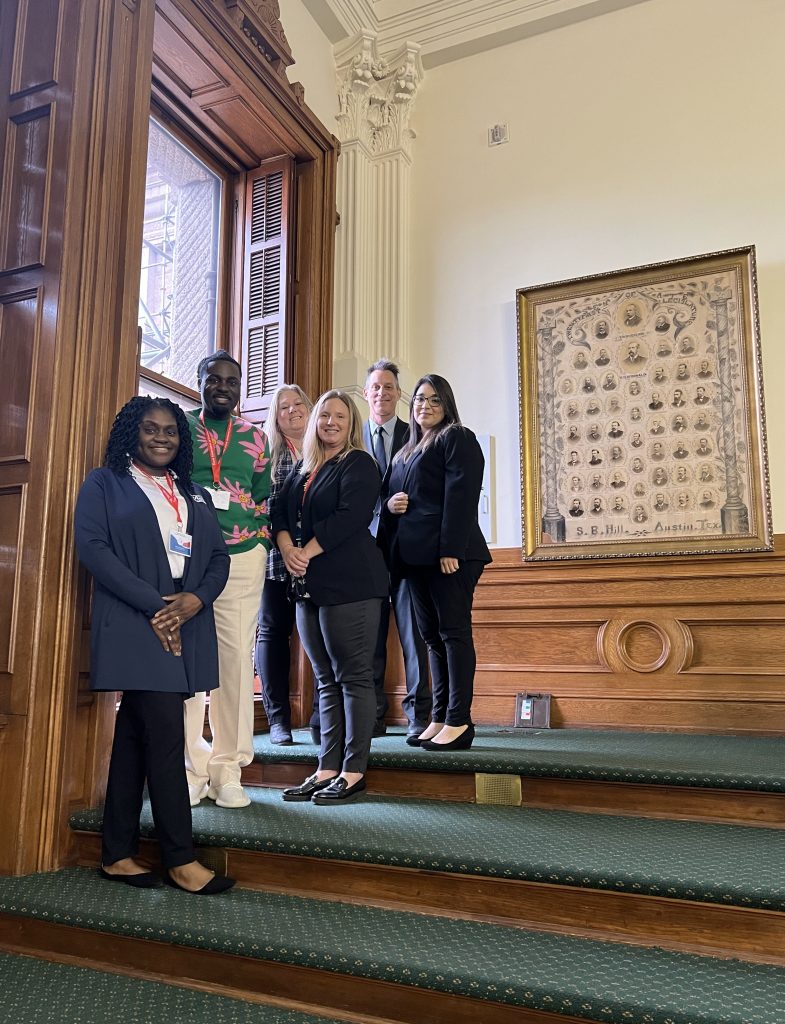 TACAA's Legislative Action Day at the Capitol
TACAA members and Legislative Action Day attendees graced the Capitol to advocate for the communities that we serve. This two-day event was designed to bring awareness to the purpose of Community Action Agencies and their impact statewide. There were 20 Community Action Agencies represented at the Capitol for this biennial advocacy event. Orientation and legislative briefing sessions were facilitated by Jason Sabo, Founder of Frontera Strategy, to nearly 60 attendees.
There were networking opportunities provided to every attendee with nearly 50 scheduled visits as a group collectively. It was a pivotal moment for TACAA's Emerging Leaders as they were active participants in the day's activities (as shown in the picture above). Executive Directors along with their management team and Board of Directors, showed strength in numbers as they spoke about the issues that affect the Network and ultimately their respective communities during the Legislative Session. The audience included Elected Officials, Staffers, Legislative Directors, Chiefs of Staff, Policy Analysts, and other representatives.